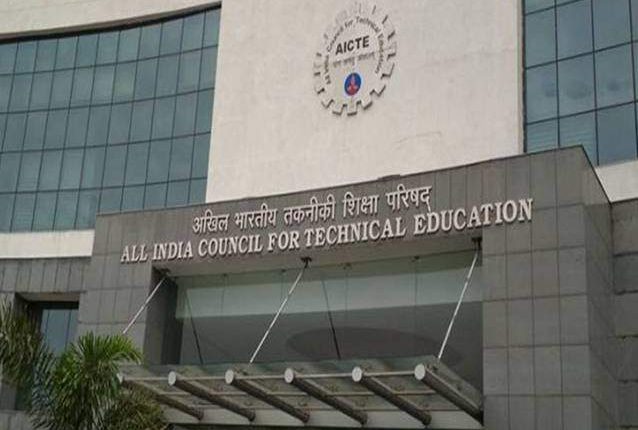 AICTE Warning To Colleges: Don't Lay Off Staff, Stop Demanding Full Fee From Students
Bhubaneswar: The grievances of students and faculty across the country, with regard to fees, have been heard at last. The All India Council For Technical Education (AICTE) has issued a circular to colleges and institutions directing them not to insist on full payment of fees by students.
AICTE had been receiving grievances from the faculty/staff regarding termination of services, non-payment of salary and also from students regarding insistence by institutes for paying full year / full term fee in one go.
During this hour of the crisis caused by the outbreak of Covid-19 the second wave and the imposition of lockdown by some states, the heads of institutions have the responsibility of safeguarding the health and associated interests of all stakeholders of their respective colleges/institutions, the circular stated.
"All Colleges/institutions shall strictly adhere to these instructions, any instance of non-compliance reported to the Council, if proved, shall attract severe penal action as per norms," the circular added.
Here are the new AICTE guidelines:
Payment of fees by students
Institutions/colleges shall not insist on payment of full fee and shall collect it in 3/ 4 equal installments till normalcy is restored. Accordingly, all colleges/institutions are directed to display this information on their website and also communicate the same to all students through e-mail.
Payment of salary to faculty members
There shall be NO termination of faculty without enough disciplinary ground and due process of redressal. Salary and other dues to the faculty/staff members shall be released monthly on time and also terminations (if any) made during the lockdown shall be withdrawn. This is to be complied with strictly.
Discouraging fake news
Various interest groups/individuals are circulating fake news on social media platforms thereby creating misinformation and rumors. Discouraging any such fake news and reporting the matter to concerned authorities would be the prime responsibility of all stakeholders. It is also advised that any information published on the official website of MoE/UGC/AICTE only may be relied upon. Hence, these websites should be regularly perused for any updates. Similarly, for other government circulars, official websites of the concerned Ministries/Departments may be referred to.
Sharing of internet bandwidth with other colleges/institutions
Due to the inability of certain students to access internet services, colleges/institutions are advised to allow students of other institutions in their vicinity to access the internet facility at their colleges/institutions. Hence, colleges/ institutions may accordingly permit students of other colleges/ institutions to share their campus internet wi-fi facility against showing I-card of a college where they are studying. Attendance rule may be relaxed in the light of lockdown and non-availability of bandwidth in certain remote areas, the AICTE circular added.
ALSO READ: VP Venkaiah Naidu To Inaugurate World Universities Summit 2021