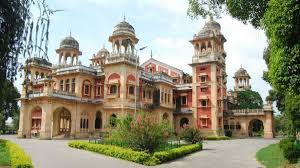 Allahabad University Releases Schedule For Final-Year Undergraduate And Law Exams
Prayagraj: Allahabad University (AU) has released the schedule for UG and law final-year exams, which will be conducted online.
The UG exams will be held from September 14 to October 12, and law exams from September 15 to September 19.
The exams will be held in two shifts — 10 am to 2 pm and 1 pm to 5 pm. Question papers will be uploaded on the university's website at 10 am and 1 pm, respectively.
Candidates have to visit http://onlineexam.allduniv.ac.in and select their respective subjects to access the question papers.
After completion, candidates will have to upload their answer sheets in PDF format.
If a candidate fails in a subject, he/she can take retake the exam. However, this feature is only available in this session (2019-20).