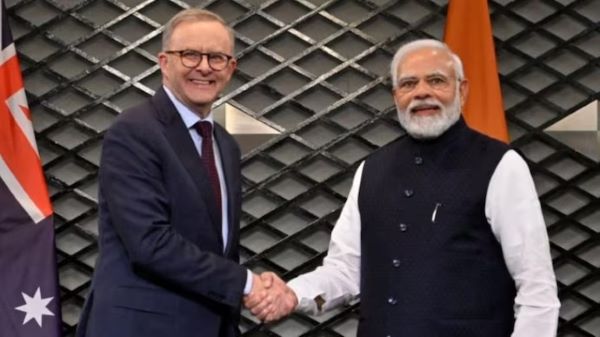 Ahmedabad: There's good news for Indian youngsters looking to hone their skills abroad.
Australian Prime Minister Anthony Albanese announced during his Gujarat visit that Indian degrees would be recognised Down Under.
The Australian and Indian governments have finalised the Australia-India Education Qualification Recognition Mechanism, through which Indian degrees would be considered valid.
The Australian Premier added that for Indian students who have studied in Australia, their Australian degrees would be recognised in India.
"This new mechanism means that if you are an Indian student who is studying or has studied in Australia, your hard-earned degree will be recognised when you return home. Or if you are a member of Australia's very large Indian diaspora — 500,000 and growing — you will feel more confident that your Indian Qualification will be recognised in Australia," stated Albanese.
The Aussie PM also announced a new scholarship for Indian students wanting to study in Australia.
"I am pleased to announce a new scholarship offering — the Maitri scholarship. This is for Indian students to study in Australia for up to four years. The scholarships are part of the wider Maitri programme that seeks to boost cultural, educational and community ties between Australia and India," informed Albanese.