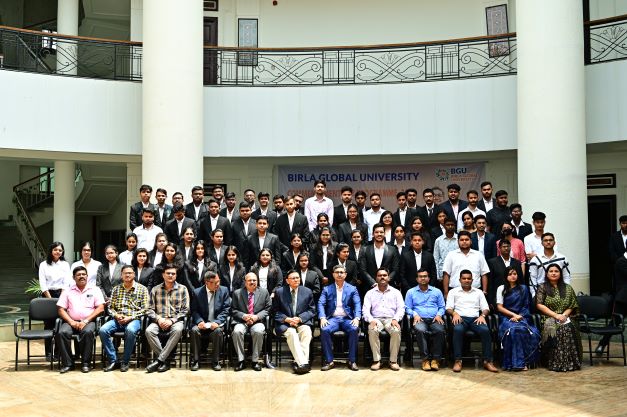 BGU Commencement Day Programme: Aditya Dash Urges Students To Leave Comfort Zones
Bhubaneswar: The School of Commerce and School of Social Science & Humanities of Birla Global University (BGU) jointly organized the Commencement Day Programme 2022 for their new batch of BCom, MCom and MA/MSc (Financial Economics) students on Tuesday.
Chief guest Aditya Dash, Managing Director RACS Ltd & Vice-President Suryo Foods & Industries Ltd, urged students to leave their comfort zones. He also focused on team building, communication and inculcation of good habits.
BGU Vice-Chancellor Prof. PP Mathur, Registrar Prof. BK Das and Prof. Samson Moharana, Dean, School of Commerce & School of Social Science & Humanities and Deans of all schools of BGU, attended the function along with faculty members of the university, students and parents.
Programme coordinator Lopamudra Nayak, Asst Prof., Birla School of Commerce, proposed the vote of thanks.