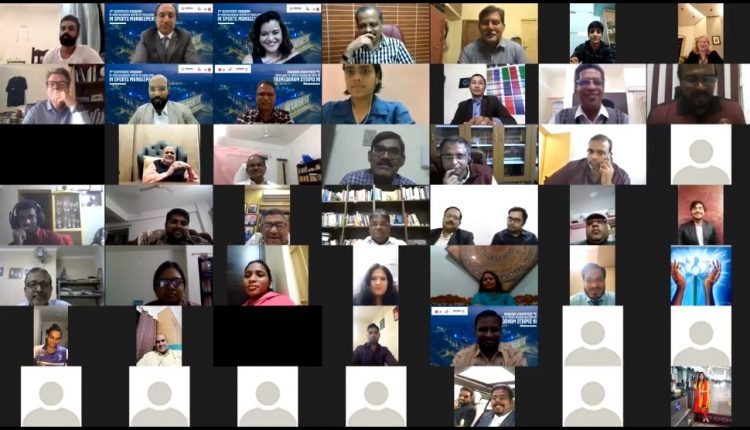 Bhubaneswar: XEBS Ahluwalia Centre of Excellence in Sports Management, the only such Indo-French collaboration in the country, on Monday rolled out its second Certificate Programme in Sports Management.
"I welcome you to learn and experience sports and its different dimensions through the thriving sports landscape in Odisha that has, over recent years, emerged to be the Sports Hub of the country and a name to reckon with in the global sports fraternity, for its unique initiatives," said Odisha's Minister for Sports and Youth Services Tusharkanti Behera while unveiling the course in a virtual event.
The Certificate Programme will offer a mix of economics of sport, marketing management, IT, data analysis, e-sport, CSR, sponsorship strategies and legal as well as ethics of sports through its seven modules.
There has been overwhelming response for the programme. The batch of 35 students comprises eminent sportspersons, coaches, entrepreneurs, professionals and sports enthusiasts from all across the country.
Former India cricketers Rudra Pratap Singh and Piyush Chawla are among international sportspersons who will form the classroom of XEBS' second Certificate Programme.
"We are excited to have joined the Certificate Program on Sports Management by XEBS Ahluwalia Centre of Excellence in Sports Management. A career in sports has given us understanding of the game. We strongly believe, this course will add to our knowledge of the management side and help contribute to development of sports in India. We are keenly looking forward to learning from the international curriculum modules and faculty members," said RP Singh and Chawla.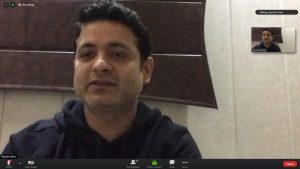 Others who will be involved are hockey player Rashanpreet Kaur, Odisha shuttler Rutuparna Panda, Gokulam Kerala FC CEO Dr B Ashok Kumar, Table Tennis Federation of India vice-president Rabindra Parida, sports and travel writer Rajesh Mishra, sports consultant Karthik Yanamadra, former national swimmer and Head Coach at JSW Sports-Swimming HPC Sharath Chandra Bellave.
Xavier Emlyon Business School (XEBS) is a unique collaboration between two leading academic institutes of India and France — Xavier University, Bhubaneswar, and Emlyon Business School.
Indian Olympic Association president IOC member Narinder Batra complimented XEBS Ahluwalia Centre of Excellence for drawing an impressive bunch of students for the second batch in the midst of a pandemic year.