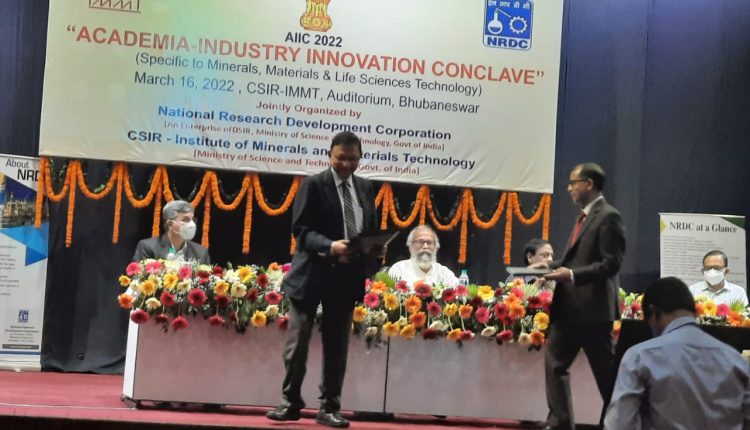 Bhubaneswar: Birla Global University, Bhubaneswar, collaborated with the National Research Development Corporation (NRDC) by signing a Memorandum of Understanding (MoU) on Innovation and knowledge sharing.
The MoU was signed during the Academia-Industry Innovation Conclave jointly organised by NRDC and CSIR-Institute of Mineral and Material Technology recently, according to a press release.
Birla Global University Vice-chancellor, Prof. PP Mathur and Commodore Amit Rastogi (Retd.) CMD, NRDC exchanged the MoU at the inaugural session of the conclave. Prof. Mathur also chaired a technical session on Research and Innovation in Life Sciences and Biotechnology sector.
ALSO READ: IIT Jodhpur Signs MoU With Rajasthan Government To Develop AIOT System