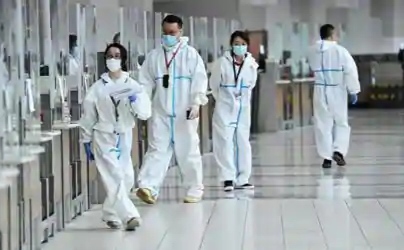 Hindustan Times
Canadian Universities Expected To Lose Billions Of Dollars Due To Coronavirus Travel Curbs: Report
Toronto: Canadian data agency, Statistics Canada has warned that the country's universities can lose billions of dollars as coronavirus travel curbs can lead to a fall in the enrollment of international students.
Also, this year Canada has shown a sharp drop of over 50 per cent in study permits as compared to 2019.
As per official data, Indian students in Canada have the largest numbers of international scholars in the country with 219,855 as of 2019 end.
Canada showed an increase in the number of Indian students from 13,965 to 16,105, who were issued valid study permits in the first quarter of 2020. However, due to the coronavirus pandemic, the number decreased from 27,395 in the second quarter of 2019 to 16,250 in 2020.
"It is estimated that international students paid almost 40% of all tuition fees and accounted for almost $4 billion in annual revenue for Canadian universities in 2017-2018," Candian data agency, Statistics Canada or StatCan report was quoted by Hindustan Times.
Such students, including those from India, paid tuition fees that were almost five times the average for domestic students, which was $6,610.
"The number of student permits issued from June to August in 2020 fell by over half (-58%) compared with 2019," StatCan noted in a statement. It estimated that "depending on the size of the reduction in international student enrollments and the subsequent loss in tuition fees (unadjusted for inflation)", Canadian universities could "lose between $377 million (0.8% of projected revenues) and $3.4 billion (7.5% of projected revenues) in 2020-2021," reported HT.