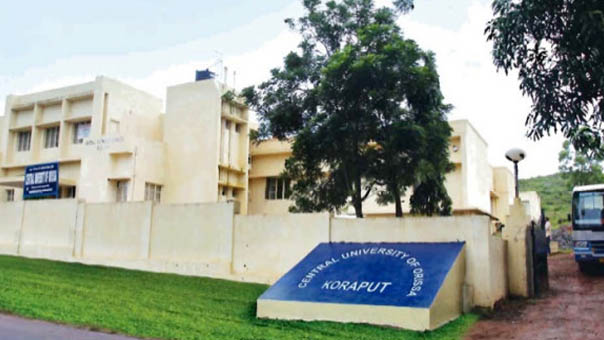 Koraput: The Central University of Odisha (CUO), here has signed an MoU with the Forum for Integrated Development and Research (FIDR) India, Gurugram for establishing a Digital Tribal Literacy Centre for the tribal youths of the state.
Dr Asit Kumar Das, Registrar of the University and Debi Patnaik from FIDR signed the MoU in presence of Prof SK Palita, vice-chancellor in-charge, CUO and Charudatta Panigrahi, Director, FIDR on Wednesday.
Speaking on the occasion, Prof Palita said with the signing of the MoU for three years, the Central University will be able to provide digital literacy to the students belonging to tribal and marginalised communities of the region with the support of FIDR. "The establishment of the digital centre will open opportunity of digital skills for boys and girls of the marginalised communities to enable them to be self-employed, the VC added.
"The establishment of the centre will fulfill long required soft skill education of the region and boost economic empowerment of youth," said Charudatta Panigrahi, Director, FIDR. Registrar of the university also spoke. Faculty members and officials of CUO and FIDR were present.
Union Education Minister Dharmendra Pradhan had announced to set up the digital centre during the 13th Foundation Day celebration of the university.
ALSO READ: Journalism & Media Studies Department Launched At Jammu University