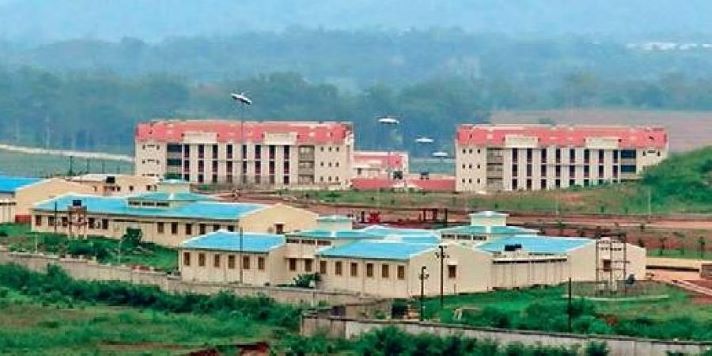 Central University Of Odisha Praised By PM Modi For Promoting Traditional Sports
Bhubaneswar: Prime Minister Narendra Modi has lauded Central University of Odisha (CUO) in Odisha's Koraput for its initiative, 'Indian Traditional Sports Festival', spreading awareness about the country's rich sporting traditions and diversity.
Bharateeya Paramparik Kreeda Mahotsava (Traditional Sports Festival of India) was organised at the varsity from April 21 to 22. Union Minister of State for Education Dr Subhash Sarkar inaugurated the programme and addressed the gathering.
Reply to a tweet by Sarkar, PM Modi wrote: "Laudatory initiative by Central University of Odisha to organise the Paramparik Kreeda Mahotsava to spread awareness about India's rich sporting traditions and diversity."
Sarkar also shared his experience from the festival. "I am impressed to see so many traditional sports forms and young sportspersons of our country and its enthusiastic participants perform brilliantly and achieve success," he noted.
Various programmes including yoga, archery, kabaddi, kho-kho, malkhamb, gatka, kalarippayattu, than-ta, atya patya, gilli danda and surya namaskar were showcased during the two-day event.