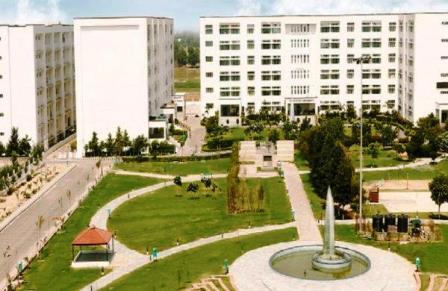 Chandigarh University Tops Rankings In Filing Most Number Of Patents In A Year
Chandigarh: Chandigarh University Gharuan emerged as the top stand-alone university in the country for filing the highest number of patents in a year. The university filed 336 patents in 2018-19.
The 2018-19 annual rankings that were recently released by Office of Controller General of Patents, Designs and Trademarks, Government of India comprise Academic Institutions and Multinational Companies, according to EdexLive.
As per the government's Intellectual Property India annual report, in the patents filing category, 27 IITs have together filed 557 patents and are leading the pack. But Chandigarh University Gharuan emerged the leading stand-alone institution in filing patents.
Chandigarh University Gharuan is followed by Tata Consultancy Services (TCS) with 239 patent applications, Council of Scientific and Industrial Research (CSIR) with 202 applications and Bharat Heavy Electricals Ltd (BHEL) filing 173 applications, according to the portal.
Satnam Singh Sandhu, Chancellor, Chandigarh University, shared the information during a press conference here. Registrar Dr SS Sehgal and Dean Research of Chandigarh University Dr Sanjeet Singh were also in attendance during the media briefing.
"In the academic institutions' category, Chandigarh University Gharuan has emerged as the leading stand-alone institution while the university has been placed at the second position in overall patent rankings," Satnam Singh Sandhu was quoted.
"In addition, with the filing of 148 patents Chandigarh University has also bagged the third position in the Top 5 Indian Applicants for patents in the field of Information Technology and is just placed behind the top Indian IT Companies TCS and Wipro," the Chancellor said.