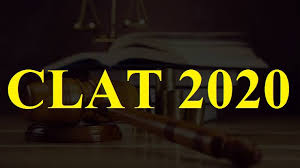 CLAT 2020 Has Not Been Postponed, Clarifies CNLU; Exam On September 7
New Delhi: Common Law Admission Test (CLAT) 2020 has not been postponed despite the prevailing coronavirus situation in the country, the Consortium of National Law Universities (CNLU) said trashing the rumours of its postponement.
The CNLU has issued a statement refusing any postponement in the CLAT 2020. A fake notification claiming that the CLAT 2020 will not be held in September was found doing the rounds on the internet. The organisers have refused such claims, The Indian Express report said.
Amid the pandemic, CLAT was postponed several times earlier this year. However, it is scheduled to be held on September 7. Now that the fake claims have been quashed, admit cards are expected to be released soon.
In an official notice, the consortium said, "It has come to the attention of the Consortium of National Universities (the "Consortium") that a document purporting to be a Notification issued by the Consortium and announcing the postponement of the CLAT 2020 from its scheduled date of September 7, 2020, is being circulated on the internet."
"The Consortium hereby categorically states that the Fake Notification has not been issued by the Consortium. The date of the CLAT 2020 examination and all other particulars, in relation to the CLAT 2020 examination remain unaltered," it added, as per the national daily.
The CLAT is a national level entrance exam for admissions to undergraduate (UG) and postgraduate (PG) law programmes offered by 22 National Law Universities across the country.