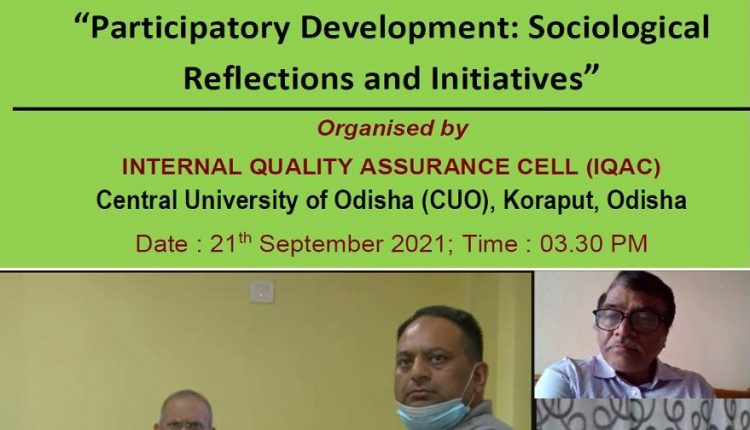 CUO Koraput Organises Webinar On 'Participatory Development: Sociological Reflections And Initiatives'
Bhubaneswar: The Central University of Odisha, Koraput organised a webinar on 'Participatory Development: Sociological Reflections and Initiatives' through virtual mode on September 21.
Visiting Professor of Sociology Prof. P. Durgaprasad spoke on the above subject while CUO vice-chancellor Prof. SK Palita presided over the webinar and delivered the presidential address.
He highlighted the objectives of the webinar. "Participatory development is one of the key parts of ICE (Information, Communication and Education). It empowers and reflects the voice of the people from grassroots. It characterizes the 'bottom up' approach instead of the earlier held view of 'top down' approach," the vice-chancellor was quoted as saying in a press release.
Head of the Department, Sociology. Dr Kapil Khemundu delivered the welcome address and gave a brief introduction of the subject.
ALSO READ: CUO Extends Online Application Deadline Till This Date