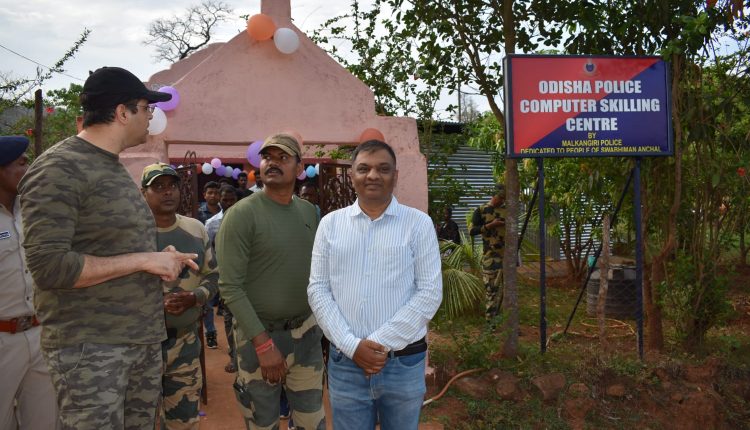 Malkangiri: A free computer training centre has been opened by the police in the 'Swabhiman Anchal' of Odisha's Malkangiri district to skill and empower poor students.
The training centre was inaugurated by DIG (South West) Rajesh Pandit in Jodambo police station area to empower the people living in the Swaviman Anchal, which was earlier a Maoist hotbed.
The computer training center will provide free education to local students and teach them skills needed for employment and entrepreneurship.
The area, once a stronghold of the Maoists, has seen a transformation with the help of the BSF and the police providing 24-hour security. To further strengthen this bond, a public relation programme was organised at Jodambo where DIG Pandit distributed clothes, sports equipment, and school bags to the people and students.
Malkangari Superintendent of Police Nitesh Wadhwani and Chittarakonda SDPO Alexis Kispata were present at the event. The DIG emphasised education and technology to improve the livelihood of people in the region.
This initiative has been appreciated by locals and authorities. It is expected to play a significant role in the development of the region and uplift of the people in the region.