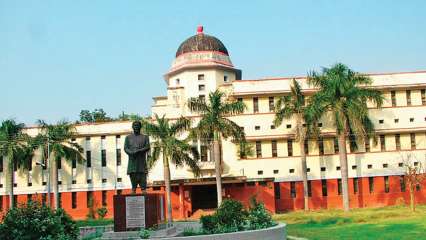 Faculty Members Write To PM Modi On Visva Bharati's 'Deterioration'
Kolkata: A group of faculty members of the Visva Bharati has complained to Prime Minister Narendra Modi over "the deterioration of the atmosphere and culture" of the central university founded by Nobel laureate Rabindranath Tagore in Shantiniketan, West Bengal.
"The level of discourse and discussions that all of us have seen recently [has] dropped…. [it] is in no way helping anyone of us; moreover, it is maligning the sanctity of the glorious institution all of us are a part of and is also adversely affecting the overall atmosphere and culture of our institutions," the group wrote in a letter with the Visva Bharati logo.
The letter, which was also shared with the media, talked about the past few years. It has become a trend to abuse, insult, even manhandle faculty members, make them hostages and restrict their movement, the letter said. It added that these are often orchestrated by a particular students' group supported by a section of the faculty association, reported Hindustan Times.
A section of the faculty has been at loggerheads with the administration over various measures like an embargo on speaking to the media. The teachers also alleged that the varsity has been politicised as people with political affiliations have been invited to speak on campus.
ALSO READ: PM Modi Links Tagore's Visva Bharati Vision To Atmanirbhar Bharat