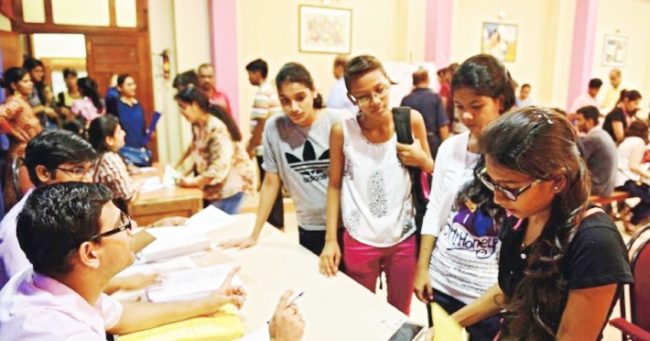 Bhubaneswar: The Higher Education Department's Student Academic Management System (SAMS) on Monday announced the first phase cut-off list for admission in Plus III streams in Odisha.
Out of a total of 2,13,959 students, 1,58,540 have been selected for admission in the first phase which will be held from September 29 to October 2.
Among the degree colleges, BJB College leads in the cut-off marks in the following Honours subjects:
Physics (95%), Chemistry (94.6%), Mathematics (95.7%), Economics (90.5%), Geography (92%) and Political Science (91.5%).
Besides, the premiere degree college also has the highest cut-off marks (88.67%) for admission in the Commerce stream.
The second phase cut-off list will be announced on October 8.