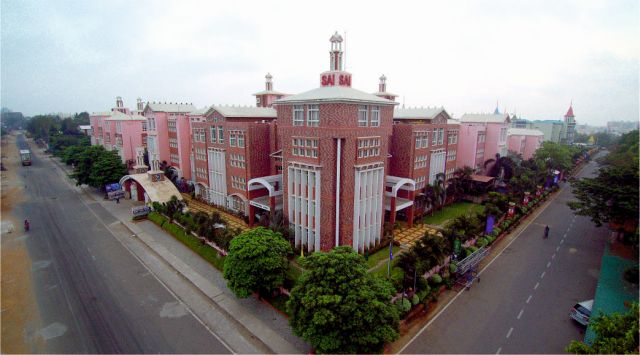 Bhubaneswar: SAI International School Bhubaneswar has once again been adjudged No. 1 in India in the Day-cum-Boarding School category by EducationWorld India School Rankings (EWISR) 2022-23 in association with C-fore (Centre for Forecasting and Research Pvt. Ltd).
It was the third time in a row that SAI International has topped the EWISR list.
Vikram Aditya Sahoo, a representative of the Founder's Office, and Nilakantha Panigrahi, Director Academics & Sr Principal, SAI International at Gurgaon, received the award.
The 14 parameters of education excellence in which SAI International School secured top positions are — academic reputation, competence of faculty, individual attention to students, leadership/management quality, curriculum and pedagogy (hybrid learning readiness), co-curricular education, sports education, community service, parental involvement, teacher welfare and development, value for money, mental and emotional well-being services, infrastructure provision and leadership/management quality.
SAI International School, which was established less than 13 years ago, was ranked No. 3 school in India in 2019. The year after, it was elevated to No. 1, and since then has maintained its status.
"We are humbled to receive this coveted No. 1 school of India award for the 3rd consecutive year. This colossal achievement has placed Odisha as a leader in the forefront of K-12 education and reinforced the victory of innovation in education. Revolutionizing the educational scenario of Odisha, with innovative approaches to nurture children through value-based and internationally bench marked standards, our Founder Chairman Late Dr Bijaya Kumar Sahoo created a model, SAI International for many schools to adopt. The acclaim for the school's consistent growth and achievement in a decade's time goes to the esteemed parents, whose conviction, support and trust has propelled us towards excellence. Simultaneously the perseverance and hard work of students as well as dedicated and experienced faculty catapulted the success," said Dr Silpi Sahoo, Chairperson, SAI International Education Group.
SAI International Residential School, Cuttack also maintained its position as Odisha's No. 1 residential school for the third straight year as per EducationWorld rankings 2022-23.
EWISR, the largest and most comprehensive survey of top 4,000 primary and secondary schools, is conducted by C-fore — one of India's leading survey agencies which specializes in election surveys, market research, opinion polls and performance appraisal of educational institutions.
The schools were assessed through a robust and comprehensive survey by 118 field personnel from C-fore group, who interviewed 11,458 well-informed individuals countrywide. It comprised of socio-economic category 'A' parents, principals, teachers, educationists and senior school students, including 1,599 respondents from eastern India.