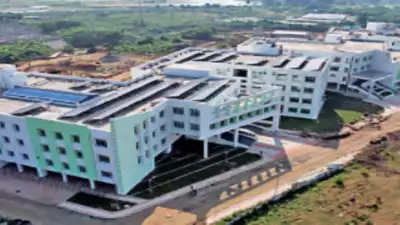 Bhubaneswar: In another significant step towards health science education in Odisha, the National Medical Commission (NMC) has given its approval to the newly constructed Government Medical College (GMC) at Bhawanipatna in Kalahandi.
Health and Family Welfare Secretary Shalini Pandit said this could be possible because of the visionary leadership of Chief Minister Naveen Patnaik.
The institution would fulfill the long-standing aspirations of the people of Odisha, she said, adding that the College would have 100 intake capacity in MBBS from the academic session 2023-24 following the approval of the NMC, the regulatory body of medical education and profession.
"Happy to share that National Medical Commission has approved opening of a Govt Medical College at Bhawanipatna, Kalahandi, with admission of 100 MBBS seats from academic session 2023-24," the Health and Family Welfare department tweeted.
"This has been made possible due to the visionary leadership of Chief Minister Naveen Patnaik and it will fulfill the long standing aspiration of the people of Odisha," it said in another tweet.
With the Commission's approval for 100 MBBS seats from 2023-24 academic session, the state of the art medical college is ready to admit its first batch of students.
The Kalahandi Government Medical College and Hospital (MCH) located at Bhangabari in Bhawanipatna has been constructed at at an investment of over Rs 200 crore. The beautification work of the medical college and hospital is almost complete, sources said.
While the establishment work of academic and administrative block, hostels and staff quarters for the 100-seat medical college is almost over, the construction work of the teaching hospital building is underway and is expected to be completed by 2024-25.