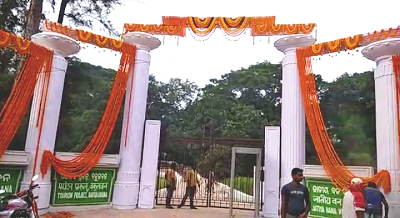 Higher Education Dept Bats For Expediting Odia University Construction
Bhubaneswar: Taking note of the inordinate delay in construction of the proposed Odia University at Sakhigopal in Satyabadi block of Puri district, the Higher Education department has requested the Works department to expedite the process.
In a letter to the Commissioner-cum-Secretary, Works on Wednesday, Principal Secretary, Higher Education Saswat Mishra said as the engineer-in-chief, Roads and Buildings is yet to submit the construction design plan of the proposed university, the subsequent works for the university has not been taken up.
He requested the Works Secretary to urgently intervene in the matter and take necessary steps in this regard at the earliest.
It may be recalled that the first Heritage Cabinet meeting presided over by Chief Minister Naveen Patnaik on July 28, 2018, had decided to set up Odia University on 25 acres of land at Bakula Bana in Satyabadi.
On October 9 the same year, the Chief Minister had laid the foundation stone of the proposed university. The proposed university will offer post-graduate courses in the Odia language and promote research.
ALSO READ: Odisha MP Demands Central University Tag For Ravenshaw