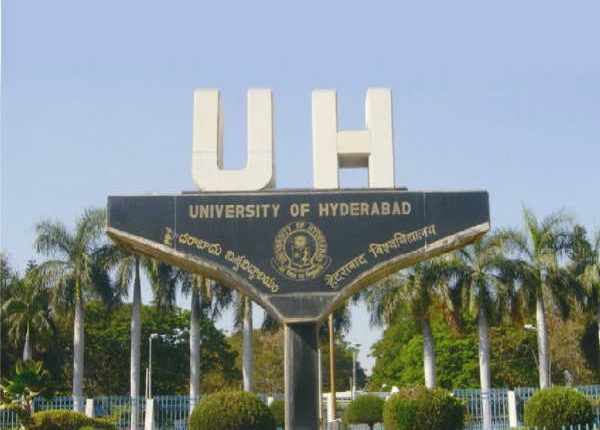 Hyderabad University Students To Continue Hunger Strike
Hyderabad: Students Union members of the University of Hyderabad are protesting for the fifth consecutive day with a relay hunger strike against the administration's decision to include new qualifying criteria for selection to PhD and MPhil seats.
The students claimed that the new criteria will leave 70 reserved seats vacant and the university wasn't doing anything to fill those seats. They also said that the Grievance Redressal Committee has assured them that 'positive steps were being taken' in the matter.
According to EdexLive, General Secretary Gopi Swamy said that the Grievance Committee had informed the students that they had discussed the matter and would suggest 'positive recommendations' to the vice-chancellor. "We were told that they had held a long meeting and brainstormed on the issue. But we want it in writing and want to be briefed on the minutes of the meeting as well," Swamy was quoted by EdexLive.
The students though vowed to continue the strike till their demands have been met. "In case the University does not take steps to fill the vacancies, we will continue our hunger strike," Swamy added.
The University released a list of shortlisted candidates on last Friday for many departments. The students union claimed that from their estimation, over 64 seats reserved for OBC, SC, ST categories could remain unfilled this year.
The University issued a circular on October 5 which stated that the UGC Regulations 2016 had been adopted by their 78th Academic Council for this year. The 2016 UGC Regulations that "provided that a relaxation of 5 percent of marks (from 50 percent to 45 percent) shall be allowed for the candidates belonging to SC, ST, OBC, differently-abled category in the entrance exams conducted by the Universities."