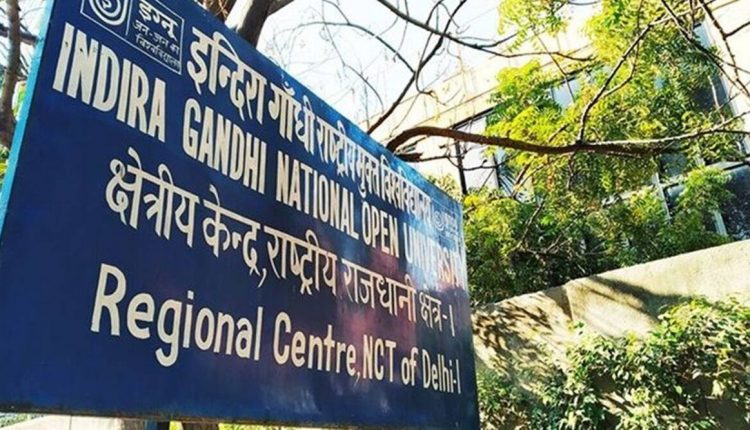 IGNOU Launches Online Courses For Overseas Students
New Delhi: The Indira Gandhi National Open University (IGNOU) has declared online programmes for students staying abroad in addition to the Indian students.
The open varsity is offering 16 online courses to the students residing in SAARC and non-SAARC countries, Foreign Students Residing in India (FSRI) and NRI. The IGNOU offers courses at the masters and bachelors levels apart from Diploma and Certificate programmes.
The aspirants can access more information about the programmes on the official website iop.ignouonline.ac.in/programme. Those interested in pursuing the online courses of the IGNOU can register themselves at 'Samarth' portal ignouforeigniop.samarth.edu.in. The fee can be paid through credit or debit card.
The varsity is offering the following courses: Master of Arts (Hindi), Master of Arts in Gandhi and peace studies, Master of Arts (translation studies), Bachelor of Tourism, Bachelor of Library and Information Sciences, Postgraduate Diploma in Gandhi and Peace Studies, Postgraduate certificate in Gandhi and Peace Studies, Postgraduate Certificate in Agriculture Policy, Diploma in Tourism Studies, Certificate in Information Technology, Certificate Programme in Library and Information Science, Certificate programme in Peace Studies and Conflict Management, Certificate in Tribal Studies, Certificate in Arabic Language, Certificate in Russian Language and Certificate in Tourism Studies, according to NDTV.
To seek admission, the applicants will have to upload soft copies of documents while submitting the IGNOU application. IGNOU has provided a list of official documents to be submitted which includes scanned photograph, scanned signature, scanned copy of age proof, scanned copy of relevant educational qualification, passport or visa or study visa, citizenship card or proof of nationality, proof of residence in India (if applicable) and OCI or PIO or UNHCR refugee card.
Following an extension of the deadline of submitting the application to IGNOU, students can now register for the desired courses at IGNOU admission portal 'Samarth' on or before March 31.
ALSO READ: IGNOU Begins Admission Process For Post Basic BSc Nursing Course