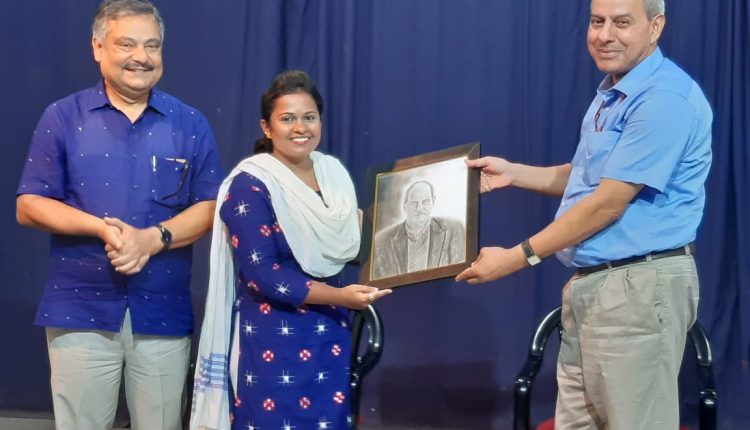 IIMC To Offer PG Degree Courses From Next Academic Session
Dhenkanal: The Indian Institute of Mass Communication (IIMC) will offer post graduate degree programmes from the next academic session, its director-general K S Dhatwalia has said.
The new courses will include MA in New Media and MA in Development Communication. Apart from teaching, there will be more emphasis on research on mass communication as well, he said during his visit to the IIMC campus in Dhenkanal.
The DG also announced that a community radio centre is expected to be launched in the Dhenkanal campus soon. The institute will also expedite the process of video conferencing and e-classroom facilities here.
Interacting with the students, Dhatwalia said that in journalism, the role of the students is quite important. According to him, students have a bigger role in building the society and so they need to be dedicated to reach out to the common people and solve their problems through the tool of journalism.
Regional director of the campus Mrinal Chatterjee, cited the examples of the creative talents of the students of the institute and how they have been using it in journalistic ventures.
On this occasion, Momentous Moments a set of historical picture postcards were launched by Dhatwalia. The set of postcards contains the front pages of various Indian and foreign newspapers of January 31, 1948, the day after Mahatma Gandhi was assassinated. The postcards are now on sale at Rs 50.
The IIMC is an Indian media centre of learning, funded and promoted by the Government of India. The IIMC is an autonomous society under the Ministry of Information and Broadcasting. The institute has five regional centres at Aizawl (Mizoram), Amravati (Maharashtra), Jammu (J&K), Dhenkanal (Odisha) and Kottayam (Kerala).
The courses offered by the IIMC are:
• Post Graduate Diploma in English Journalism
• Post Graduate Diploma in Hindi Journalism
• Post Graduate Diploma in Advertising and Public Relations
• Post Graduate Diploma in Radio and TV Journalism
• Diploma in Development Journalism.
All the courses are Full Time. Interested candidates can check their website: www.iimc.nic.in