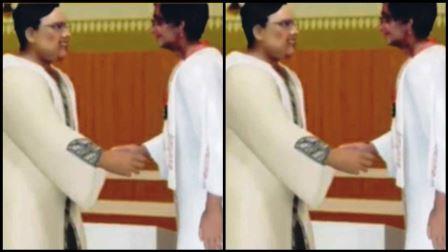 IIT-Guwahati Concludes 22nd Convocation With 3D Avatars Of Students; PM Modi Attends
Guwahati: Following IIT-Bombay's path, the Indian Institute of Technology-Guwahati conducted an online felicitation of degree certificates on Tuesday.
The ceremony, held through virtual reality had students transformed into 3D avatar mode. The avatar mode collected the degree and medal on their behalf from the director's avatar. The degree ceremony was attended by Prime Minister Narendra Modi.
"You must be witnessing a personality change within yourselves from when you joined the IIT and now when you are graduating. This change is the biggest gift fo your teachers and faculty members, it will help you achieve your dreams and your dreams are going to shape the reality of India," he said while addressing the students.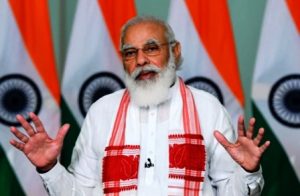 The institute had also created a photo-booth, with different backgrounds for students to take pictures at some selected locations on the campus. Furthermore, the institute's faculty and students have also developed a telepresence module for a virtual visit to the institute.
During his address to students, the Minister of Education, Ramesh Pokhriyal Nishank said that the convocation is not the end but a new beginning of education. He said that IITians have been making India proud by heading the biggest firms across the globe and new graduates will also become ambassadors of India by fulfilling their dreams, reported The Indian Express.
In his address to the students, the director of IIT-G, TG Sitharam said that this is a difficult time to begin a career but the students are ready. He asked students to use their degrees to fulfil their education of life and not just living.