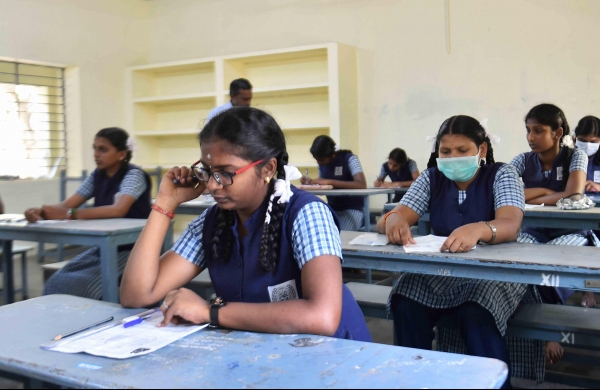 Vijayawada: Schools' body, Independent Schools Management Association (ISMA) has appealed to the Andhra state government to grant permission for online classes to all Central Board of Secondary Education (CBSE) affiliated schools till they reopen.
The ISMA has written a letter to this effect to Commissioner of School Education V China Veerabhadrudu. In the letter, the association stated that CBSE schools strictly adhered to the guidelines issued by CBSE and ICSE during online classes in April.
"We facilitated online learning in April following NCERT's four-week plan and also began the eight-week Alternative Academic Year Plan from mid-June. But we suspended online classes following the government's directive to all private schools in this regard," the ISMA said in the letter.
The letter further said that the CBSE schools in all other states are conducting online classes, except in Andhra Pradesh. CBSE had pruned the syllabus for IX-XII grades for the board exams due in March 2021. ISMA also said that students and teachers will be in great difficulty to finish the syllabus if online classes aren't allowed now.