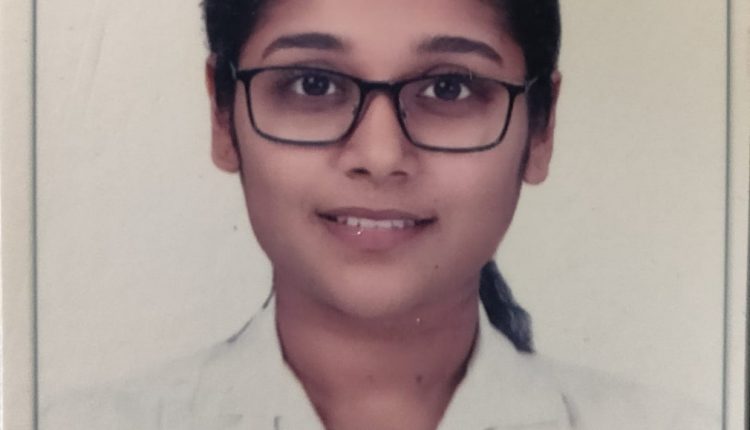 Indian Girl Bags Perfect Score At US National Physical Therapy Examination
California: Mumbai girl Siddhi Pawaskar has bagged a perfect score at the National Physical Therapy Examination in the USA, becoming the first international student to achieve the feat. Better known as Physiotherapy in India, it is known to be one of the most challenging examinations in the field of physical therapy.
For one to practice physical therapy in the USA, one needs to clear the National Physical Therapy Examination (NPTE). Hailing from Mumbai, Siddhi, a student of MGM Institute of Health Sciences, Navi Mumbai, completed her bachelor's in Physiotherapy in 2019. She went to the USA in 2021 to pursue her Post-professional degree in Physical Therapy. Last week, when the NPTE results were out, she bagged the perfect score of 800 on 800 in her first attempt.
NTPE is very challenging for foreign trained PTs who come to the USA to pursue their dreams. According to the statistics, in 2021 only 45% of foreign-trained examinees could clear their NPTE in their first attempt, whereas the passing rate for students who graduated from US accredited programs is 89%.
"When I started preparing for NPTE, even I was intimidated by the way this exam is described and questioned myself whether I would be able to clear this exam in my first attempt? But I didn't let this self-doubt affect my determination. I was consistent and focused throughout. In the end everything was worth it, I not only cleared NPTE in my first attempt but also scored a perfect 800!" said Siddhi.
Siddhi's mentor Dr Bhupinder Singh, founder of NPTE Final Frontier, an international student himself, taught his first American class when he was merely 22-year-old. He said, "Siddhi fulfilled my personal dream of getting a perfect score, which I barely missed as an international student. In my knowledge she is the first international student who has obtained this rare score."
"To be honest, there is no secrete sauce to this achievement.  There can be many distractions but just your determination and not losing hope is something which is going to help you in the end. believe, If I can do it, anyone can!" says Siddhi.
She is currently being approached by many students who couldn't clear the exam after many attempts and has been trying to help them in her best capacity.