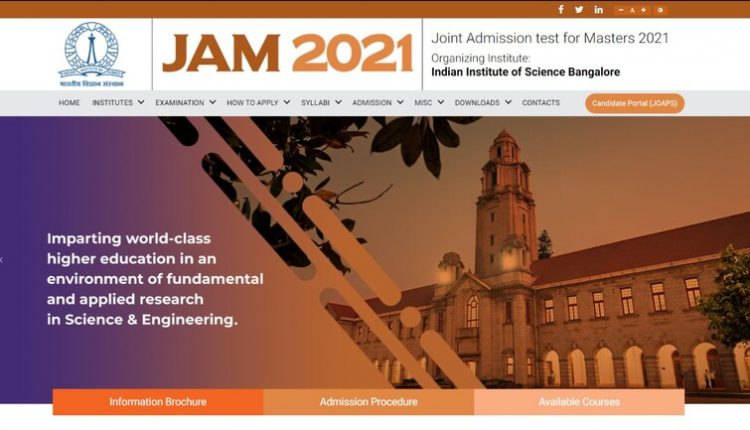 JAM 2021 Admission Forms To Be Released On This Date
New Delhi: The Indian Institute of Sciences (IISc) has deferred the registration process for the Joint Admission Test for Masters of Science (JAM 2021).
The JAM admission forms will now be released on jam.iisc.ac.in on April 20. Earlier the JAM admission forms were scheduled to be released on April 15 and the last date to submit the forms was April 28.
The JAM 2021 result was declared on March 20. The scorecard can be accessed online till July 31. A total of 14,725 aspirants have scored above the test paper's specific cut-off marks.
The first admission list will be announced on June 16 while the second list will be out on July 1. The third list is expected to be released on July 16.
ALSO READ: COA To Announce NATA 2021 Result Soon; Know How To Check