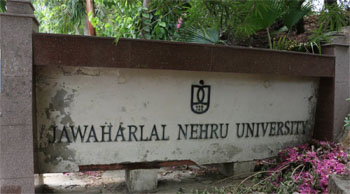 JNUSU Wants Phased Return Of Senior Students To Campus
New Delhi: The Jawaharlal Nehru University Students' Union (JNUSU) on Friday demanded a phased return of senior students to the campus.
The student's body said that there was heavy deployment of the CRPF and police at the campus gate to restrict students from entering inside the university.
A senior police officer told The Times of India that the JNUSU has been demanding authorities to open the university campus for senior students, especially the students pursuing PhD and MPhil.
Earlier, JNUSU had written to Delhi CM Arvind Kejriwal and requested him to look into the matter and facilitate a phased return of students who are "not being allowed" to come back to the campus.
The JNU authority had directed students to go back to their homes in March after the lockdown and closure of all academic institutions.
"However, the manner in which it was executed by the JNU administration was not the best. JNU is a residential campus and anyway accommodates teachers, staff and administrative officials. But the university hurriedly sent people home irrespective of whether they wanted to go or not. Since then, it has been a tale of woe for the students," the JNUSU said, reported The Times of India.
"Keeping in mind the plight of final year students who are to submit their thesis on or before December 31 as per the University Grants Commission (UGC) guidelines, it is of utmost importance to let the final year students come back into the campus on priority basis to facilitate the resumption of their research work," the JNUSU said.