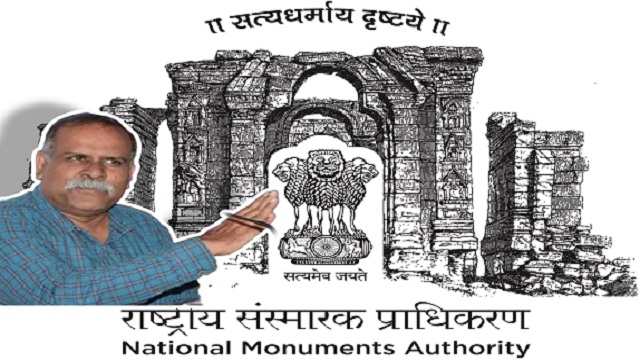 Kishor Basa Appointed As Chairman Of National Monument Authority
Bhubaneswar: Professor Kishor Kumar Basa has been appointed as the chairman of the National Monument Authority (NMA) on Friday.
The Department of Culture of the Government of India issued an official notification in this regard on Friday.
Basa is the vice chancellor of Maharaja Sriram Chandra Bhanj Deo University in Baripada and also the chairman of the Indian National Confederation and Academy of Anthropologists (INCAA), which is the largest anthropological association in India.
He had been teaching archaeological anthropology and museum studies since 1980 and was the former head of the department of Anthropology at Utkal University.
Basa was the recipient of Surajmal Saha Memorial Gold Medal for securing the 1st position in the whole of Odisha in the HSC Exam in 1973 and Professor Ghanshyam Dash Memorial Gold Medal for 1st Class 1st in BA History (Honours) exam in 1977 at Utkal University.
He secured his PhD from the University of London in 1991. He was a Commonwealth PostDoctoral Academic Staff Fellow at the University of Cambridge from 1999-2000 and was a recipient of the Indo-French Cultural Exchange Fellowship in 1997.
He was the former director of Indira Gandhi Rashtriya Manav Sangrahalaya in Bhopal, (Ministry of Culture, GOI (2004–2008), the Director of Indian Museum, Kolkata (2008–2010), and the Director of Anthropological Survey of India (Additional Charge) (2009-2010).