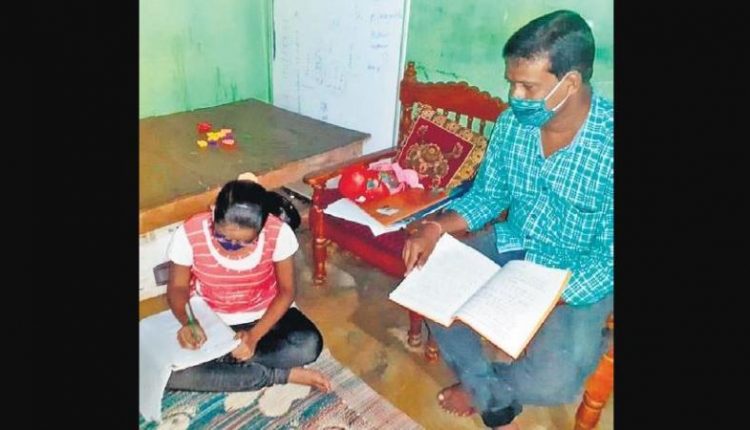 The New Indian Express
Baragarh: Sohela Tankadhar Padhan, Headmaster, Lebdi Government High School has been going the extra mile to get his students the best possible guidance during the coronavirus pandemic.
Sohela Padhan has been visiting students at their homes to guide them for the last three months. "While almost 30 percent of the students could not attend online classes due to unavailability of smartphones, many others were just not keen to study from home," he was quoted as saying by The New Indian Express.
He was told that many students were not studying at home, hence he decided to visit the students individually but could not do so due to rising COVID-19 cases in the area. But after a discussion with the parents, Padhan started giving home tasks to the students.
As soon as the number of coronavirus cases started coming down, he started visiting the houses of Class IX and X students of his school in the evenings.
"I never knew this could influence so many people. Now that the other teachers have joined me, we can teach the students more effectively without having to wait for the schools to reopen," He further said.
Padhan has directed the teachers of his school to call 20 students each day to know about their studies and also take feedback from their guardians.