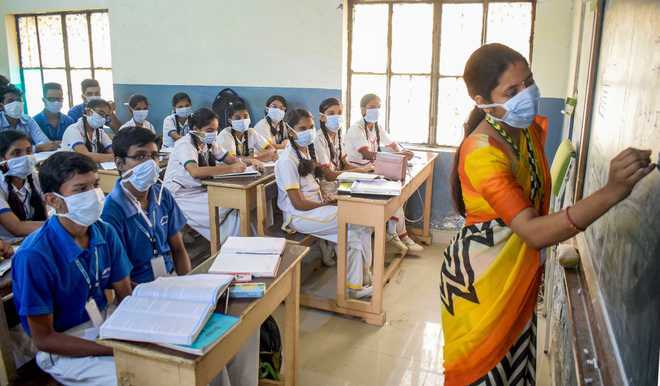 Ludhiana: With masks making a permanent entry into households in fight against COVID-19, Punjab government has decided to give two reusable masks to school students along with uniforms this year.
As per officials, the state has received Rs 77 crore as grant under the Samagra Shiksha Abhiyan (SSA) programme. It will soon transfer the sum to districts and subsequently to schools. Each school will be given Rs 600 for shoes, socks, belt, tie, shirt, skirt, trousers, sweater and turban. Masks will be made from the uniforms' leftover fabric.
The scheme will benefit more than 12 lakh students of the state.
While lauding the move, many school principals said it would help the students from poor background as they can hardly afford masks. There were others too, who questioned the state's decision saying how is it relevant as the educational institutions are not likely to reopen anytime soon in view of rising COVID-19 cases in the country.
"The members of school management committees also need time to purchase the material and then get it stitched. If schools re-open in the next few months, then what will students wear if new uniform is not provided to them on time," Mohammad Tayyab, Punjab DGSE-cum-state project director, SSA authority, was quoted as saying by Hindustan Times.