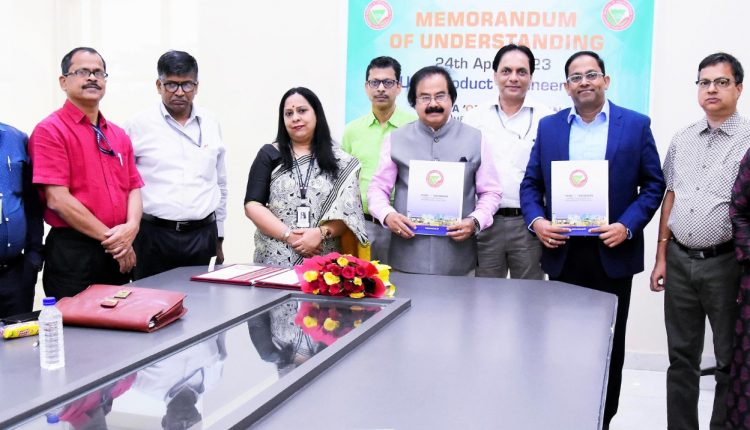 Mutual Collaboration: Odisha'sSOA Signs MOU With UST Product Engineering
Bhubaneswar: The Siksha 'O' Anusandhan (SOA) Deemed to be University on Monday signed a Memorandum of Understanding (MoU) with UST Product Engineering, a company engaged in IT services and solutions, for mutual collaboration. As per the agreement, UST Product Engineering will facilitate industrial training and visit of SOA's students to its group companies to enable them to get insight into the latest developments and requirements of the industry and involve them in industrial training programmes.
UST Product Engineering will also extend necessary support to hold lectures on technology trends and in-house requirements and other student-centric activities like hackathons.
Prof. Sitikantha Mishra, Pro-Vice Chancellor of SOA and S.Ramprasad, president, UST Product Engineering, signed the MoU.
Prof. Manas Kumar Mallick, Director, Institute of Technical Education and Research (ITER), SOA's Faculty of Engineering and Technology, Prof. P.K.Sahu, Dean of ITER, Prof. Debahuti Mishra, Head of Department of Computer Science Engineering, Prof. Ajit Nayak, Head of Department of Computer Science and Information Technology, Prof. D.N. Thatoi, Additional Dean (Academics), Prof. R.K.Hota, Additional Dean (Placement) and Prof. Manoranjan Padhi, Coordinator, Data Sciences were present during the signing of the MoU.