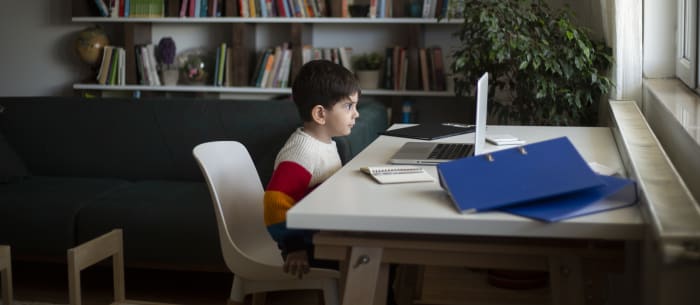 Naked Woman Accidentally Walks Into Frame During Kid's Online Class; Read Details Here
Bhubaneswar: As soon as the coronavirus pandemic hit and disturbed the social set-up, people started relying on online assistance, including online and Zoom classes for studies. However, these online classes haven't been easy, especially when things get embarrassing.
A woman accidentally walked in naked during her son's Zoom class. Soon she realised that she was in the frame and left embarrassingly.
A Twitter user Young Simba shared the 14-seconds-long video online alongside the caption, "Abolish zoom classes man."
"Oh my God, who is that back there naked? Turn your camera off," the boy's teacher can be heard yelling after the mishap.
Since being posted, the clip has been viewed over 6 million times and has been re-tweeted over 1.3 lakh times.
People have been posting funny comments on the video not only because of the naked woman but also because there was a student sleeping during the class that amused many on social media. Check some responses here.
Abolish zoom classes man 😭😭😭 pic.twitter.com/Tpw5RBJiTV

— Young Simba (@Mufaa6) October 4, 2020
LMAOOOOOOO me when I saw the naked person pic.twitter.com/54NqFagtb5

— Jesus (@TheTweetJesus) October 4, 2020
Nah IM DYING AT HIS FACE pic.twitter.com/iq8fTEiSt3

— Young Simba (@Mufaa6) October 4, 2020
A person said that Zoom needs to add features so that such unfortunate incidents such as this one do not happen. "Zoom needs to add a feature where the camera just focuses on the person and fades the background out."
However, this isn't the first time something of this sort has happened. A former Labour minister had to go through extreme embarrassment recently after passing a derogatory comment at a mayor without realising that his microphone was not on mute.
Alan Smith, former leader of the Labour administration in Allerdale, Cumbria, UK called Mayor Hillary Harrington a 'daft cow' during a meeting over Zoom.