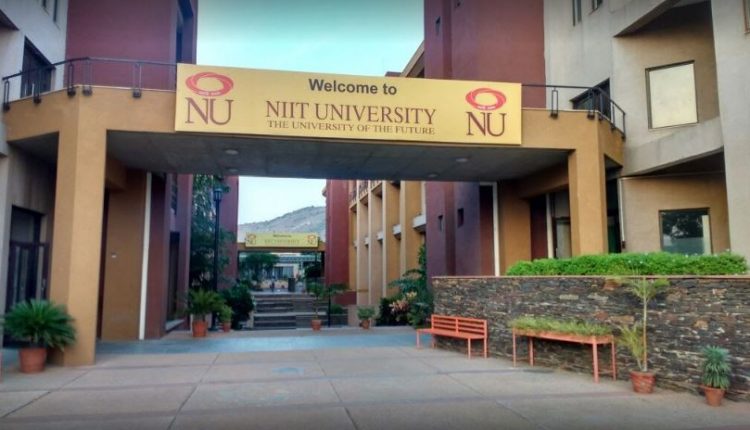 NIIT University Invites Applications For Industry-Aligned Programmes; Check Out Scholarship Offers
New Delhi: NIIT University (NU) has announced admissions for the academic year 2023 for a range of programmes designed to offer challenging career opportunities in today's dynamic environment.
Besides B.Tech courses in Data Science, Cyber Security, Computer Science & Engineering, Electronics & Communication Engineering, Biotechnology, NU also offers 5-year integrated M.Tech programme, 3-year BBA and Integrated Masters in Business Administration (iMBA).
Touted as the university of the future, NU was established in Rajasthan's Neemrana with a vision to bring about innovation in higher education and learning in emerging areas of the knowledge society.
The thrust being on making students job-ready, NU has made hands-on in the industry a crucial part of the coursework for all programmes in the form of industry-originated classroom projects, summer internships and the flagship six-month course – the Industry Practice.
How To Get Scholarships
The university offers scholarships to students on the basis of the student's academic performance in class X and XII, or their performance in national-level specified entrance examinations.
Annual scholarships ranging between Rs 50,000 and Rs 2 lakh on the tuition fee is offered to students' on merit.
A special scholarship is extended to exceptional merit holders and top performers in the country that provides a full tuition fee waiver in each programme.
Scholarships called CoX are also offered to applicants who have demonstrated excellence in any area of co-curricular activities. Special fee waivers on tuition fees are offered to students if they meet any one of the specified criteria mentioned above.
Placement Track Record
NU has maintained a 100% placement track record since inception in 2009 for all eligible students. Leading organisations like Ernst & Young, Cisco, Morgan Stanley, PWC, Data Security Council of India, IBM, Genpact, Western Union etc. have been among some of the top recruiters.
The highest salary offered to a student from NU has been Rs 44.27 lakh per year.