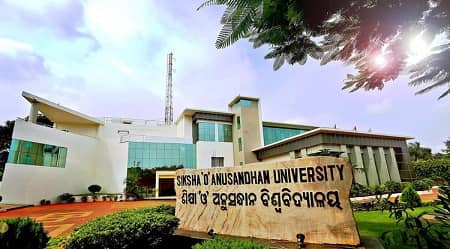 NIRF Ranking 2022: SOA Climbs To 16th In India, Maintains Its Pre-Eminent Position In Odisha
Bhubaneswar: Siksha 'O' Anusandhan (SOA) Deemed to be University climbed several notches to be placed 16th in the country in National Institutional Ranking Framework (NIRF) rankings 2022, released by Union Education Minister Dharmendra Pradhan in New Delhi on Friday.
SOA, which was ranked 20th in the University category last year, has maintained its pre-eminent position in Odisha.
The Deemed to be University has improved its position in four categories.
For the first time, two SOA institutes — Institute of Dental Sciences (IDS), faculty of dental sciences, and SOA National Institute of Law (SNIL), faculty of legal studies — figured in top-10 nationally.
The 15-year-old Deemed to be University has been ranked 30th in overall category — up from 37th in 2021 — this time.
SOA has been ranked 18th in medical sciences, 27th in engineering, 10th in dental sciences, 9th in legal studies and 45th in research category.
SOA emerged as the third best university in the east, while its faculties of medical sciences and dental sciences occupied No. 1 position among eastern states. Its faculty of was in third spot in eastern region.
SOA Founder President Prof. (Dr) Manojranjan Nayak congratulated the faculty and other employees for their relentless efforts to make the institute successful in every field.