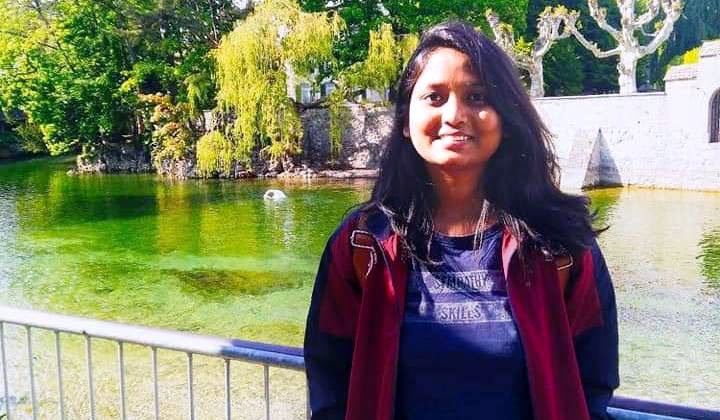 Odia Girl Mona Minakshi Manjari Selected To Pursue Research At German University
Deogarh: Odia girl Mona Minakshi Manjari Bhakta has been selected for the Johannes Gutenberg University of Mainz in Germany as a research associate in the field of Nano-magnetism and Spintronics.
She left on Sunday afternoon for Germany where she will research high spatial resolution magnetic imaging of spin textures so that we can minimise the size of storage devices such as pen drive, hard disk, Random Access Memory (RAM), etc. with ultra-low power consumption.
Born in 1997, Mona completed her schooling at Deogarh Saraswati Sishu Vidya Mandir in 2012 and Plus II in Berhampur. In 2015, she cracked the National Entrance Screening Test (NEST), exam in the field of research. She joined a five-year course at the National Institute of Science Education and Research (NISER).
She did an internship at Harish-Chandra Research Institute (HRI), Prayagraj (Allahabad) and went to IIT Bombay for her second internship. During her NISER days, she got a fully funded research internship at the University of Konstanz, Germany in 2019.
To pursue her research studies, she applied to the Johannes Gutenberg University of Mainz in the field of Spintronics.
In January 2020, she also went on to give an invited talk about her previous research experiences at Johannes Gutenberg University of Mainz along with other students from all over the globe. She was selected as a research scholar there and was expected to join in May 2020. But it was delayed by four months due to the coronavirus pandemic.