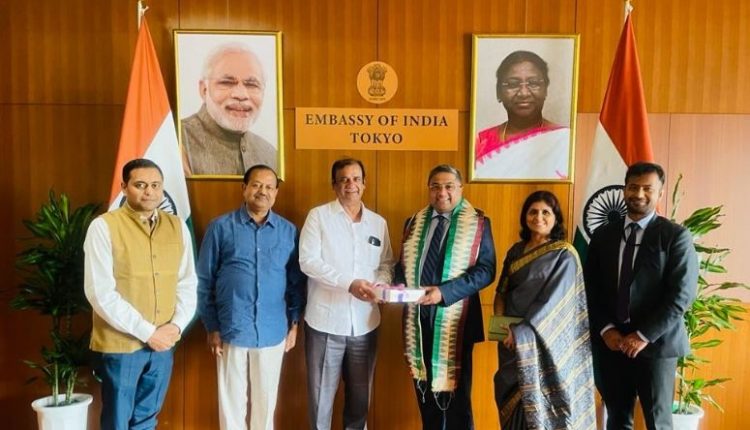 Odisha-Japan Student Exchange Programme: State Minister Discusses Issue With Indian Ambassador To Tokyo
Bhubaneswar: Minister of Public Enterprises, SSEPD and Science and Technology Ashok Chandra Panda took up the student exchange programme with Indian Ambassador to Japan Sibi George on Saturday.
During a meeting with the ambassador, the minister discussed several issues related to education of Japan and Odisha. Panda asked George to follow with the Japanese government on those matters including student exchange programme with the state.
The minister stressed on the scope of student exchange in different subjects, particularly marine biotechnology and evinced interest in collaboration in geriatric care in the state.
Stating that Odisha was one of the Buddhist circuits in the country, Panda said it can give a major boost to religious tourism between Japan and Odisha.
The ambassador assured the minister of taking up the issues with Japan government and hoped for positive response. Suresh Lakhavat, First Secretary was also present in the meeting.
Panda was accompanied by former minister and Badamba MLA Debi Prasad Mishra.