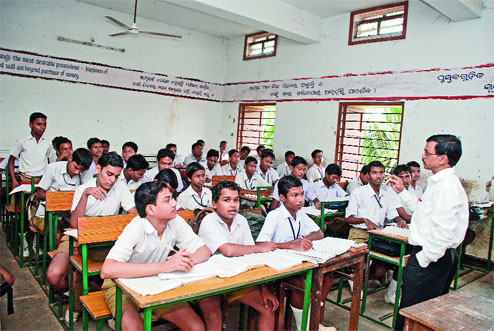 Bhubaneswar: A day after the state government rescheduled the school timings for 4 classes in view of the heatwave, the Odisha Secondary School Teachers Association (OSSTA) on Saturday opposed it and demanded closing time to be preponed.
The revised school timing from 7 am to 1 pm for students of Classes IX to XII will fail to protect the students and teachers from facing the heatwave, said general secretary of OSSTA Prakash Mohanty in a press release.
With the Met office forecasting rise in day temperature for the next few days across the state, how will the school students and teachers return home in the scorching heat at 1 pm, he said adding that it will create more problems instead of solving those.
Mohanty demanded that the schools should be closed at 11.30 to help the school-goers return home before noon. Stating that the teachers must be given relief from their official work for one day in a week, he said they will not take classes on Sundays.
On Friday, the government announced that classes IX and XI will run from 7 am to 9 am and classes X and XI from 9 am to 1 pm.
ALSO READ: This Odisha University Closed After Students Test COVID-19 Positive