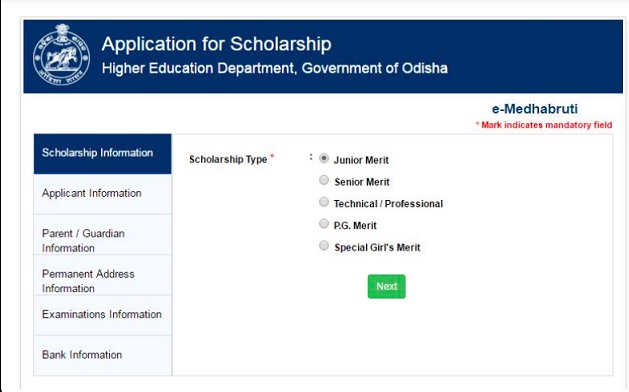 Odisha UG & PG Students Can Now Apply For These Two Scholarships; Check Details
Bhubaneswar: The state government has invited applications for scholarships under e-Medhabruti and Vyasakabi Fakir Mohan Bhasabruti schemes from students pursuing general courses.
As per an advertisement issued by the Higher Education department, the scholarships will be awarded for academic year 2021-22. The applications and other details are available on official site www.scholarship.odisha.gov.in.
The students pursuing Plus III, Post-Graduate, technical and professional courses in SAMS and Non-SAMS institutions are eligible to apply for the scholarship. They can apply online from January 5 to February 5.
For Plus III students, the number of Medhabruti Scholarship A. UG Merit is 6000 with each carrying Rs 5,000 per year.
There are 2500 PG Merit scholarships with each beneficiary entitled to Rs 10,000 per year and 6,000 Technical and Professional Merit scholarships of Rs 10,000 for each student per annum.
As many as 1200 students can avail Vyasakabi Fakir Mohan Bhasabruti scholarship amounting to total Rs 20,000 for each student pursuing UG course with Odia honours. For the students studying in PG with Odia honours, there are 300 scholarships.