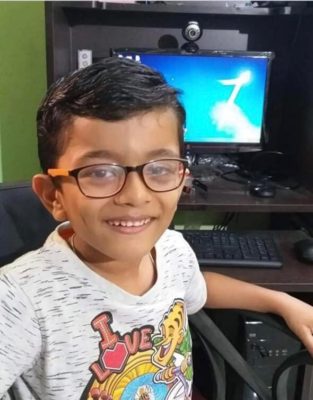 Odisha Wonder Kid Becomes Country's Youngest Software Developer; Know Him
Balangir: He is barely seven years old, but is already a qualified software developer. Meet Venkat Raman Patnaik, a wonder kid from Balangir in Odisha.
Venkat recently qualified in computer courses on Java, Python, Javascript, HTML and CSS and earned a certificate of "Full Stack Developer" from KodNest Edtech. He is the youngest in the country to have got this qualification.
Venkat's parents — father Kuldip Patnaik and mother D Pramila Kumari — said he had been training for eight hours daily for the last six months to complete all these courses. Following this, he appeared for an MTA examination and cracked it to get his qualification.
According to his parents, Venkat started his success journey at the age of six in 2019. He has developed more than 150 mobile apps and robotic games in the last six months. He has also developed several behavioural apps for children in his age group.
This wonder kid has also developed a safety tool to stop accidents related to gas cylinders. This feat has earned him a place in the 'India Book of Records'.
As for his future plans, Venkat wants to pursue studies in space science and computer programming and robotics.
ALSO READ: Retired Banker Aspires To Be Doctor In Odisha's VIMSAR; Know Details