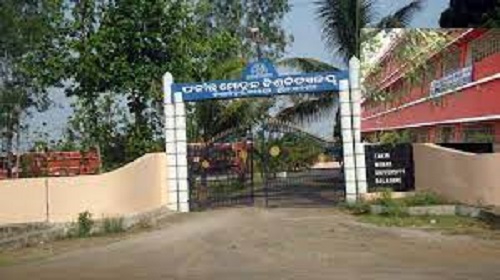 Odisha's Fakir Mohan University Improves Grade From 'B+' To 'A'
Bhubaneswar: The National Assessment and Accreditation Council (NAAC) has awarded the Fakir Mohan University (FMU) in Balasore an A' grade in the second cycle of assessment. It has received 3.18 cumulative grade point average out of 4, which is so far the highest GPA received by a state public university under the higher education department.
According to the NAAC certificate, the FMU received 3.2 grade points for curricular aspects, 3.43 for teaching learning and evaluation, 2.44 for research, innovations and extension, 3.65 for infrastructure and learning resources, 3.67 for student support and progression, 2.98 for governance, leadership and management and 3.78 for institutional values and best practices. The NAAC peer team visited the FMU campus from September 12 to 14 for assessment.
"In the first cycle, we were 'B+', but we have jumped to 'A' with 3.18 CGPA. I hope we will maintain this and work hard to get 'A+' in future,"Santosh Kumar Tripathy, Vice-Chancellor of FMU was quoted as saying.
Peer teams from the National Assessment and Accreditation Council (NAAC) will visit Utkal University and Sambalpur University in Bhubaneswar for assessment. Utkal University requested reassessment after its NAAC grade slipped from A+ to A. The teams will evaluate various departments, campus facilities, and engage with university officials. Sambalpur University is also preparing for its third cycle assessment and highlighted its research projects and centers of excellence. The assessment is based on seven parameters, including curriculum, research, infrastructure, and institutional management.
The NAAC conducts assessments of Higher Educational Institutions (HEI) to determine their quality status. This news follows other recent assessments conducted by the NAAC at GGDSD College and Fakir Mohan University, with Government Home Science College also achieving an A++ grade.