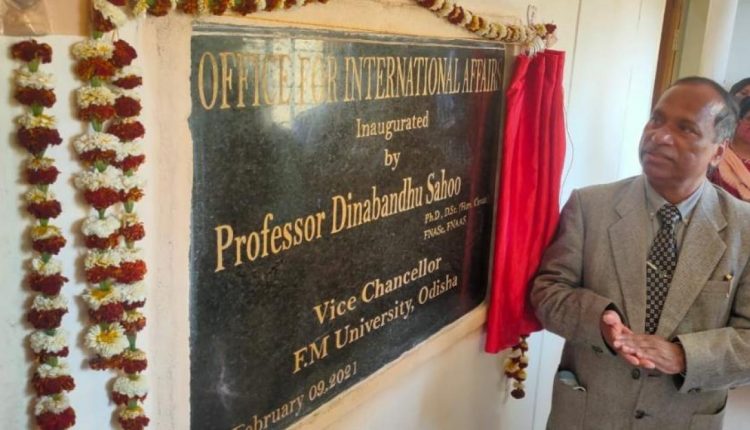 Odisha's Fakir Mohan University Opens Office For International Affairs
Balasore: An office for International Affairs was launched on the campus of the Fakir Mohan University here in Odisha on Tuesday. The office was inaugurated by Vice-Chancellor Professor Dinabandhu Sahoo.
While inaugurating the facility, he said that education is the key for the future and is no more restricted to the local areas. "Students and, faculties should get the opportunities to learn and interact at the international level. The main function of the center will be to coordinate all matters relating to welcoming and supporting foreign students," Prof Sahoo said.
"I am happy that now FM University will become global through overseas collaborations. My first job is to invite a noble laureate to the campus so that our students and faculties are benefited," Professor Sahoo was quoted as saying by Orissa Diary.
The fundamental objectives of the office:
1. To disseminate information related to the admission process to prospective foreign students
2. To engage in FM University's promotional activities abroad for it to become a brand
3. It will be a single point of contact for all collaborative activities with foreign institutions
4. It will facilitate networking with students from India and abroad
5. It will extend all possible help to the foreign students to adapt to new culture and environment to make them comfortable
6. The office will also provide information to the students and teachers
ALSO READ: Odisha's Fakir Mohan University Students Stage Strike Over Security Issues