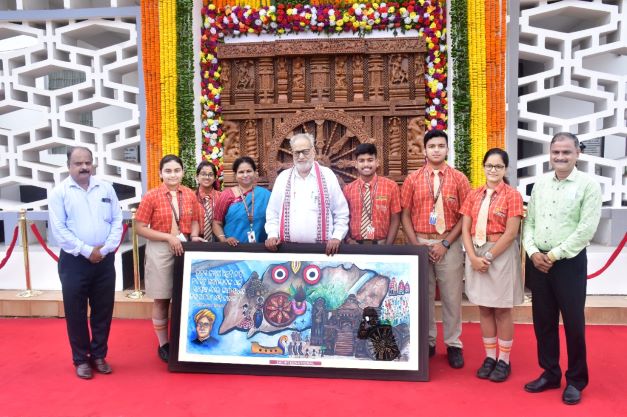 Bhubaneswar: Class XII students of SAI International and SAI International Residential School attended the live broadcast of 'Pariksha Pe Charcha 2022' Odisha Governor Ganeshi Lal's presence at the Governor House on April 1.
It was the fifth edition of PPC, during which Prime Minister Narendra Modi interacted with students, teachers and parents – both at the venue Talkatora Stadium and virtually — to foster an environment where the individuality of each child is celebrated, encouraged and allowed to express fully.
While soaking in advice of the PM, students and teachers of SAI interacted with the Governor and exchanged various academic views which encouraged them.
The SAIoneers greeted the Governor with paintings and artwork, portraying the rich heritage of the state and its people which they had created to mark the celebration of Utkal Diwas on April 1.
Appreciating their efforts, the Governor motivated the students with mantras and concepts to help them prepare for Board exams.