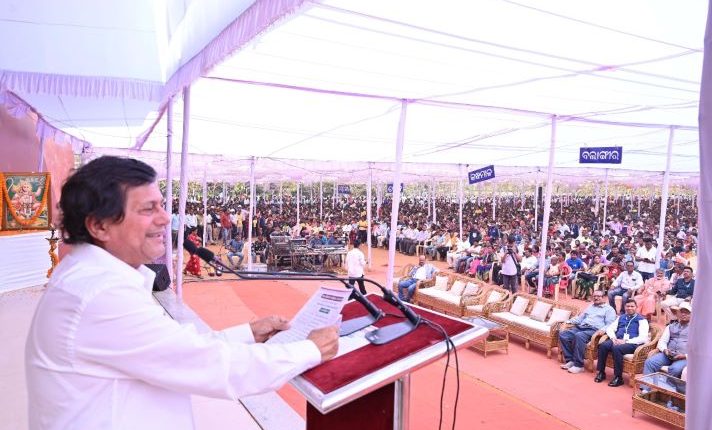 Bhubaneswar: A record 1 lakh people gathered at a mega guardians' meet, organised by the Kalinga Institute of Social Sciences (KISS) here on Sunday.
The event was attended by 60,000 parents along with 30,000 students and alumni members.
Dr Achyuta Samanta, Founder of KIIT-KISS, said the gathering was 20,000 more than the previous event and expressed his gratitude for their support and affection that has made it renowned the world over.
"We started KISS with only 125 tribal students from Mayurbhanj district way back in 1992-93. Today 30,000 students have passed out from the institute and another 30,000 students are pursuing their education. Each of the students passing out from here is inspiring the entire village to seek education. All the students passing out are becoming good citizens of the country," Dr Samanta said in his address.
He felicitated two proud alumni for their achievements — Sadhak Karjee who has cleared Odisha Judicial Service Examination and Ajay Oram who is leaving for Japan this month as rugby coach.
Thanking all the parents who came from across Odisha and from Assam, Jharkhand and West Bengal, Dr Samanta said he would soon visit Koraput to lay the foundation stone for the upcoming hospital and school.
Hailing Dr Samanta's commitment to the cause of tribal education, the parents said that he showed the courage to establish KISS and help tribal communities into mainstream.
KIIT and KISS president Saswati Bal called upon students to always look after their parents and never forget their roots, their village and become good human beings.
Rajya Sabha MP Niranjan Bishi said Dr Samanta is an inspiration for all who could realise at an early age the need to empower the tribal community through education-led socio-economic development.