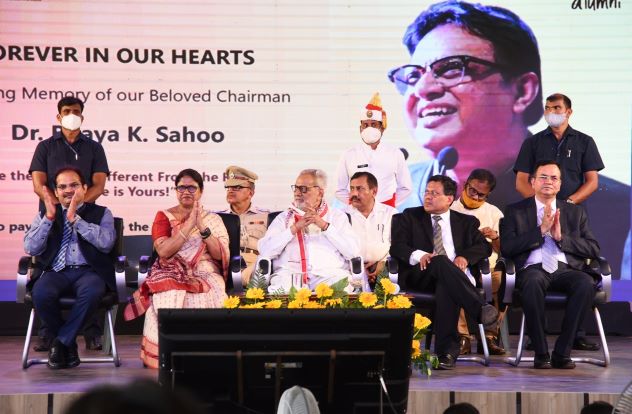 Bhubaneswar: The 'Galaxy of Stars' was inaugurated by Odisha Governor Prof. Ganeshi Lal while the first 'Dr Bijaya Kumar Sahoo Memorial Lecture' was delivered by Dr Prasant Mohapatra, Vice-Chancellor, University of California, on Wednesday when SAI International celebrated the life of its Founder-Chairman Dr Bijaya Kumar Sahoo to mark his birth anniversary.
Dr Prasant Mohapatra emphasized on how the future could be an amalgamation of human intelligence with artificial intelligence. He advised students and other curators of education to focus more on the fundamentals of artificial intelligence, and less on applications offered by it. He added that students must understand shortcomings of AI, and know the difference between good AI and bad AI.
The Governor, who inaugurated the redesigned official website of SAI International Education Group and SAI International School, addressed students and parents.
"SAI is an institution of awakening, serenity & simplicity," Prof. Lal said.
He expressed the hope that students will continue to innovate irrespective of all adversities and how the sparkle of curiosity in a kid's eye should never cease to exist as they will open up numerous avenues by innovation, for building a better India and eventually making the world a better place, that is, heaven on earth.
Dr Silpi Sahoo, Chairperson, SAI International Education Group, said they will continue the journey of making a better India through education started by Dr Bijaya Kumar Sahoo.
"We will pursue it with even more passion and vigour as we have many more milestones to achieve", said Dr Silpi Sahoo.