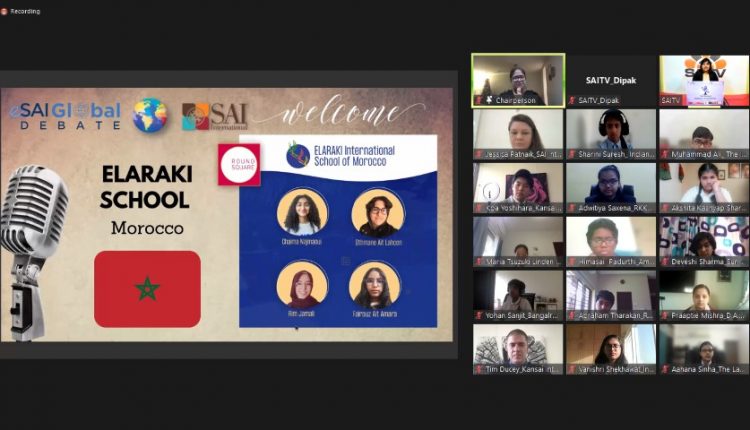 Bhubaneswar: A total of 49 schools from 10 countries took part in the SAI International School-organized Global Debate Competition on January 29.
The mega online debate competition featured students of 2 schools each from Japan and Pakistan, one each from China, South Africa, UAE, Uganda, Rwanda, Kenya and Morocco, besides 38 from India.
The winners were announced after two rigorous rounds of deliberations. They were judged on content, accuracy, clarity, body language, expression, etc.
Among the topics of debate were 'The future of AI and School Education will go hand in hand', 'Development of AI will help humanity', 'Artificial Intelligence has the potential to address some of the biggest challenges in school education today', 'Artificial Intelligence and Machine Learning in schools will help achieve the 4th SDG', 'Should Cyber security be added to school curricula?', 'Excessive use of Internet has led to unsafe learning', 'Is climate change already irreversible?', 'Will robots increase people's quality of life?' 'Has the pandemic helped in reducing carbon foot prints?', 'Will robots increase people's quality of life?'
British High Commissioner to India Alex Ellis graced the closing ceremony, along with Keynote Speaker Hemanth Bharatha Chakravarthy, National Debate Team, India Runner Up, World Schools Debating Championships & Chairperson of Events, Harvard College Debating Union and Dr Shilpi Sahoo, Chairperson, SAI International Education Group, Bhubaneswar.
"Global problem needs global solutions and these can be addressed by deliberations and discussions as the global solutions cannot be forced, it has to come about with a coalition of each country," Ellis said while addressing the students.
SAI International, No. 1 school in India according to Education World India School Rankings 2020-21, hosted the debate to intensively engage children in instilling 21st century skills of communication, collaboration and critical thinking.