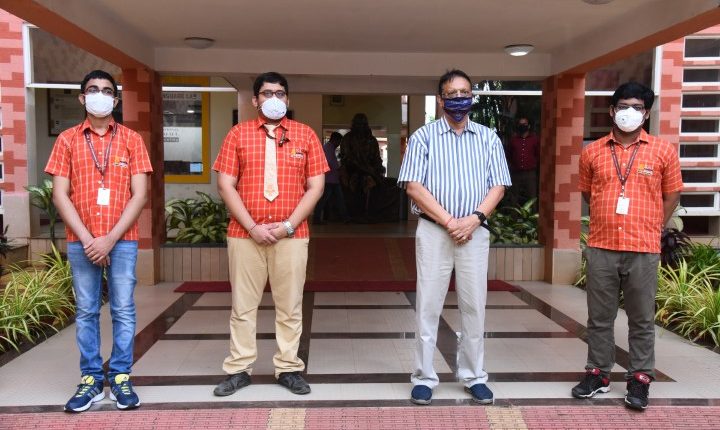 SAI International Students Again Among Odisha Toppers In IIT-JEE Advanced 2020 And CLAT 2020
Bhubaneswar: Students of SAI International School have once again excelled in all-India competitive examinations.
In the IIT-JEE Advanced 2020, Sibasish Rout and Animesh Rout Sahoo secured 2nd and 4th rank in the state with 287 and 251 marks, respectively. As for All India Rank (AIR), Sibasis was 73rd and Animesh 301st.
Reeteswar Rajguru secured seventh rank in the state (AIR 853) by scoring 216 marks.
As many as 25 students of SAI International School secured admirable ranks in the JEE Advanced entrance examination, the results of which declared on Monday.
In the Common Law Admission Test (CLAT) 2020, Aditya Sarma bagged the top rank in Odisha and AIR 50 with a score of 95.25. Raghav Saha secured third rank 3 in state and AIR 418 with 84 marks and Mallika Pattnaik (83 marks) was 4th in the state and 491st all India.
Sibasish, who had secured AIR 76 in Kishore Vaigyanik Protsahan Yojana (KVPY) in 2019 and qualified for National Talent Search Examination (NTSE), had scored 97.6% in CBSE Class XII examination 2020. He aspires to join IIT Bombay to pursue Computer Engineering.
Aditya had secured 93.4% in his CBSE Class XII examination, while Animesh had qualified for KVPY 2018 and 2019, and scored 96.6% in CBSE Class XII Boards.
Congratulating the students, SAI International Founder and Mentor Dr Bijaya Kumar Sahoo said: "Every possible step was taken to ensure that the learning of our children do not get hampered. Our teachers have been working tirelessly round the clock to keep the children motivated and help them study systematically. I am happy that my students were able to pursue their dreams, even during this uncertain time."