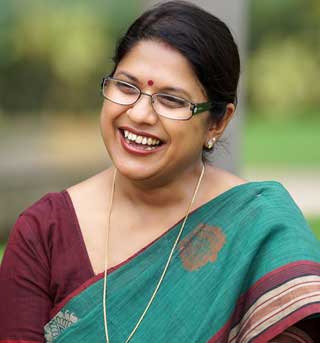 SAI's Silpi Sahoo To Be Honoured With Prativa Patnaik Woman Achiever Award
Bhubaneswar: Chief Justice of India Dr Justice DY Chandrachud will present the prestigious Prativa Patnaik Woman Achiever Award to Dr Silpi Sahoo, Chairperson of SAI International Education Group.
The award is being given by the NGO Capital Foundation Society. Dr Sahoo will receive the award for her remarkable achievements in school administration in the presence of Justice AK Patnaik.
The NGO brings together persons of thought and learning to deliberate and articulate public opinion on vital issues. This year, the award is being given on the occasion of the Capital Foundation Annual Lecture and Award, 2023, function scheduled to be held at New Delhi's Constitution Club in New Delhi on November 4.
A distinguished Harvard Alumnus, Dr Sahoo is a staunch advocate of a creative, happiness-oriented, and inclusive approach to learning.
Odisha Chief Minister Naveen Patnaik was conferred with the Capital Foundation Life Time Achievement Award for his distinctive and outstanding leadership qualities.
Other Capital Foundation Awardees include former Prime Minister I K Gujaral, Senior Advocate Ram Jethmalani, former Union Minister Murli Manohar Joshi, Senior Jurist Fali S. Nariman and former Lok Sabha Speaker Somnath Chatterjee.