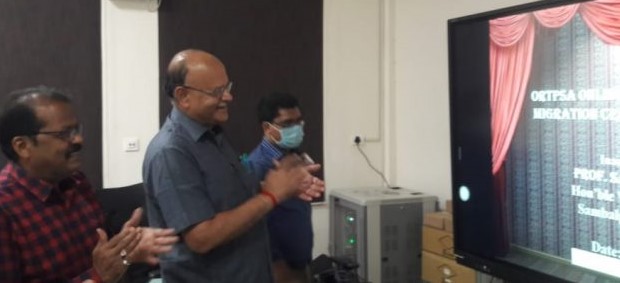 Sambalpur University Students Can Now Avail Online Migration Certificate Service
Sambalpur: Students of colleges studying under Sambalpur University will be able to apply for migration certificates from the comfort of their homes. The university, on Wednesday, launched an online migration certificate service under the Odisha Right to Public Service Act (ORTPSA). It will enable students to apply for the migration certificate sitting at home.
The university is the second educational institution in the state after the Orissa University of Agriculture and Technology (OUAT), Bhubaneswar to start the service under the Centre for Modernising Government Initiative (CGMI) of the Government of Odisha.
Vice-Chancellor of the varsity, Prof Sanjiv Mittal said all the students studying in 222 affiliated colleges in 10 districts of Western Odisha will no longer have to come here for the migration certificate.
Around 25,000 students graduate from the colleges. Many of them seek admission in other universities and need a migration certificate.
How to apply for a migration certificate
Visit the website of Sambalpur University
Click on the "Apply for Migration' menu
You will be redirected to ORTPSA migration
You have to register by providing the mobile number and email-id on the page
After registration, you will get an id and password in your mail-id
Use the id and password to apply for a migration certificate online
You will also be given the option whether you want the certificate by post or collect it personally from the university