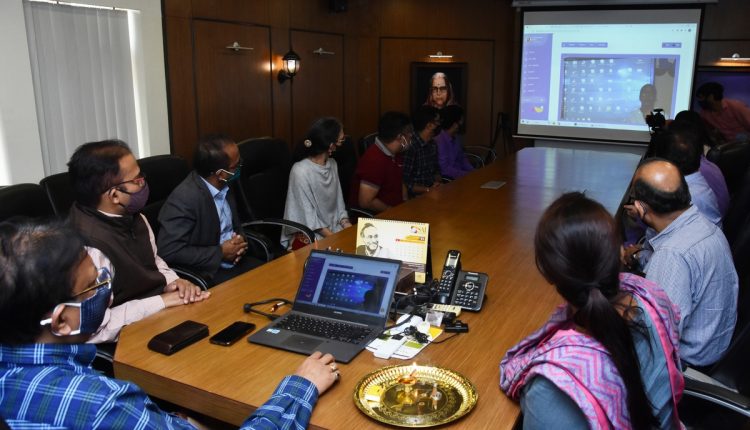 Bhubaneswar: The city-based SAI International Education Group (SIEG) on Wednesday launched an online platform 'SAI Home School (SHS)' to make learning more accessible for those who are unable to go to the school physically because of the fear of pandemic.
Aimed at students from Nursery to Class XII, the new portal is a complete package of learning that consists of the subject, teaching, content, practice and doubt clearing.
Each module of SHS comprises Mind Maps, Lesson Notes, Home Assignments, Video Recordings of the lessons taught and doubt clearing sessions to ensure that each element of the classroom teaching is available virtually for the students.
Speaking after the launch of the portal, SIEG Founder Dr Bijaya Kumar Sahoo said, "As we reflect back on the Year 2020, the whole world went on a standstill and education of the students looked uncertain for many. But we at SAI International did not allow the lockdown to affect us. SAI International went virtual from the meetings, to the classes and within a week we were back with a bang with the online classes. We believe that with every threat comes in an opportunity to grow and SAI Home School is a leap towards a newer, better and digital future."
The initiative was hailed by parents, students and teachers alike.
"This is one of the best digital initiatives taken by SAI International. Now that we know that our children can attend classes both physically and digitally, then not a single day of classes will be missed. They can watch the classes over and over again for better understanding and can even book an appointment with the teacher to clear doubts. I am happy that the pandemic cannot hamper my child's education now," said Nibedita Das, whose daughter is a Class VIII student at SAI International School.
Reet Arvind Das of Class X said, "I am really happy that my school has gone a level up in imparting education even during the pandemic. We do want to go back to school, but if our classes are available on SAI Home School then what better can we expect, especially when the vaccines seem farfetched. Through SAI Home School we can study right in the comforts of our homes and revisit classes over and over again for a better understanding and it will help a lot for my Board exams too."
Sunita Mishra, a teacher at SAI International, said, "If a child wants to learn without any external help, then SAI Home School is the answer. It is a complete package where the child is taken on a journey of concept mapping. If a child follows the topic wise lesson notes, videos and assignments and much more, he/she can complete an entire textbook with revision. The child can attend all lectures online now again and again until the time he understands the topic. It is a great learning experience for the teachers as well."