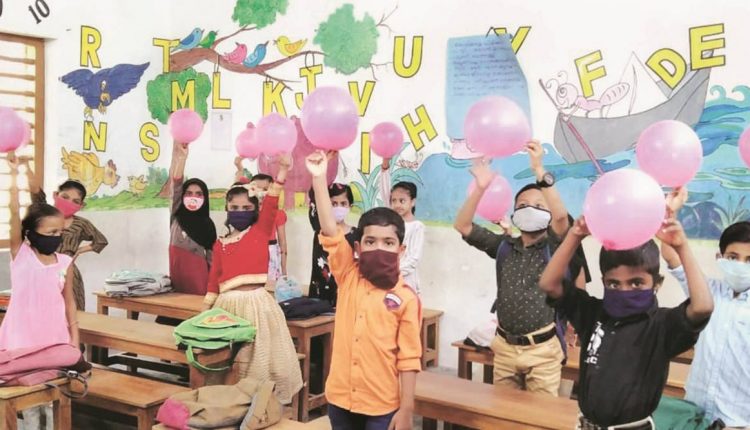 Daman: With zero reported case of the COVID-19 in the Lakshadweep Island, several primary schools reopened for over 11,000 students on Tuesday.
Schools and teachers welcomed the students with a fresh coat of paint and balloons as students of Classes I to V made their way to the classes for the first time this academic year.
The decision to restart in-person classes was taken by Dineshwar Sharma, Administrator of the Union Territory (UT), after a meeting of Education Department officials with local body representatives and parent-teacher associations. Earlier, on September 21, Classes VI-XII had resumed on the islands, reported The Indian Express.
Over 11,000 students on the 10 inhabited islands of the UT are now back in school. However, classes for pre-primary students are yet to start.
"There was thermal screening for kids at the gate. Everyone has to wear masks. Students have to wash their hands before entering classrooms. Only two students are permitted to sit on a bench," said a teacher at Government Junior Basic School on Amini Island.
Classes are to be held alternately at the school, and only till noon. "Classes 2 and 4 will be held Monday, and the others the next day, and so on. Students of each grade will be coming to school three days a week," he further added.
The reopening of schools, he stressed, was a breather for the students as there is no major scope for full-time online classes due to internet connectivity issues.
Almost all of their 126 students in Classes I-V turned up, informed the teacher.