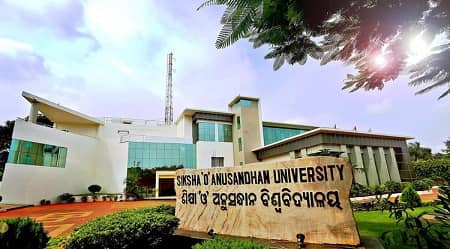 Skill Development Of Engineering Students: Bhubaneswar's SOA Signs MoU With L&T EduTech
Bhubaneswar: Siksha 'O' Anusandhan (SOA) Deemed to be University in Bhubaneswar signed a Memorandum of Understanding (MoU) with L&T EduTech on Monday.
As per the agreement, L&T EduTech, a business vertical of Larsen and Toubro Limited (L&T), would extend professional training, internship and placement to SOA's core engineering students. The MoU was signed by Prof Pradipta Kumar Nanda, pro-vice-chancellor of SOA and R Balasubramanian, consultant, L&T EduTech.
With the agreement, L&T, one of the leading engineering conglomerates providing technology, engineering, construction, manufacturing and services including learning and assessment solutions and platforms through its EduTech business unit, aims at bridging the gap between industry and academia.
Initially, the facility would be available to students of core engineering disciplines like Civil, Electrical, Mechanical and Electrical & Electronics Engineering (EEE) which would be subsequently extended to other disciplines, said Prof Sujit Dash, Head of Training and Placement, SOA.
The core objective would be to enhance the employability of students as well as aspiring professionals across various engineering and technology sectors. Focusing on employability, L&T is set to launch a series of industry-led application-oriented courses under its programme 'L&T CollegeConnect' which would be made available to SOA students.
SOA would extend the inputs and infrastructure support to L&T. Both parties have agreed to provide CollegeConnect series to the students in phases. It will enable skill development of the students for preparing them for industry-based jobs, Prof Dash said.
It may be noted that the Institute of Technical Education and Research (ITER), SOA's faculty of engineering and technology, was ranked 27th in the country in the National Institutional Ranking Framework (NIRF) in 2022.